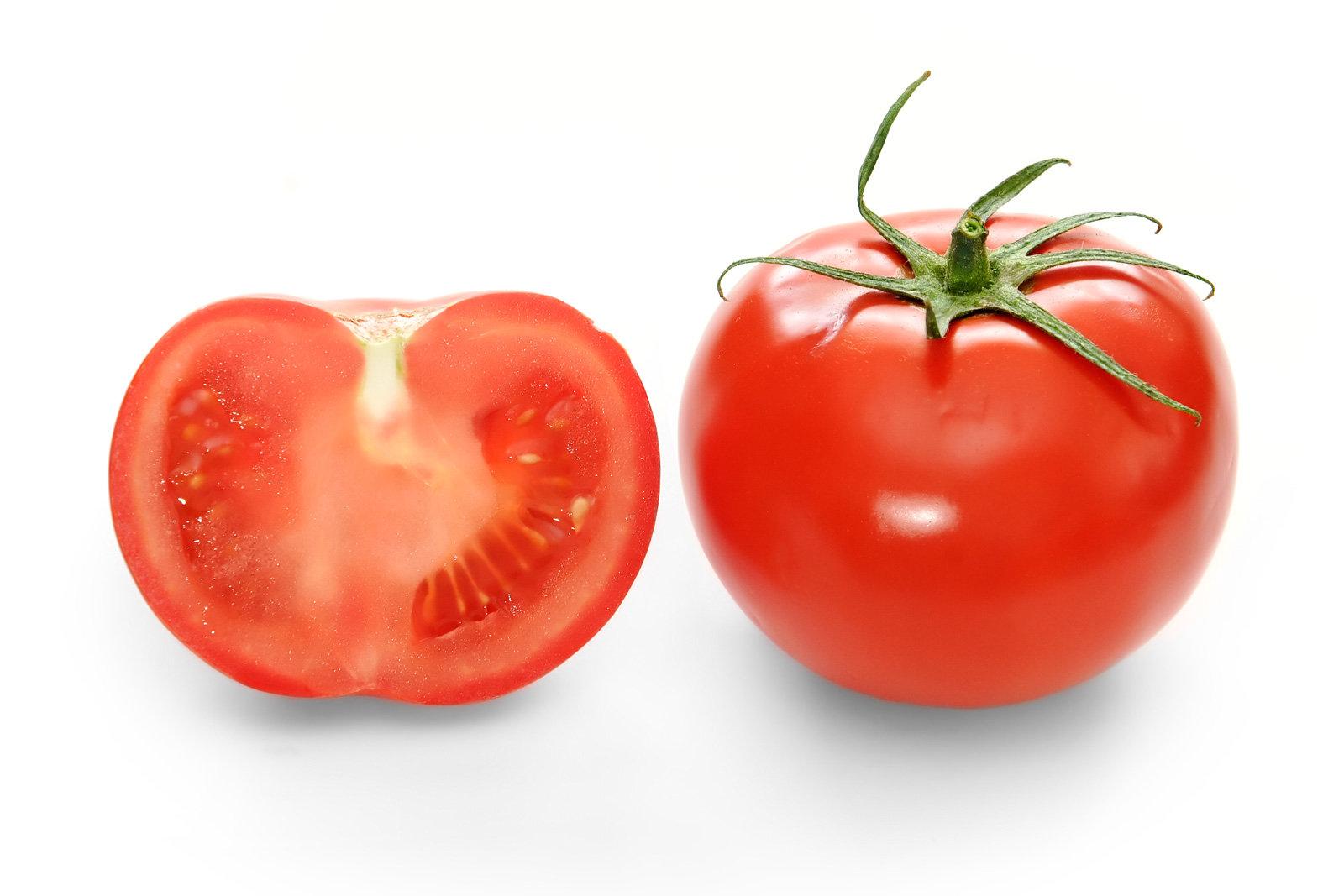 You say tomato and I say tomahto…
But 200 years ago you might have said poison! When the Spanish introduced the tomato to Europe in the 1500s, the plant was greeted with skepticism and fear. The harmless tomato resembles (and is a distant relative of) the belladonna or deadly nightshade plant. For many years Europeans associated the New World tomato with this deadly plant and avoided it out of fear. In fact, 18th-century botanist John Hill gave the tomato the ominous scientific name of Lycopersicon or "wolf peach". And as Europeans immigrated to America, they brought with them this irrational fear of the tasty tomato.
It would take a concerted effort by founding father and farmer, Thomas Jefferson, to convince the American colonists that when it came to the tomato there was nothing to fear. Thanks to him, not only do we have Life, Liberty and the Pursuit of Happiness, but also ketchup and spaghetti sauce.
No matter how you pronounce the word tomato, I think we all can agree it's one of the best vegetables in the grocery store isle. But technically, tomatoes are not vegetables.  The term "vegetable" refers to plants with edible leaves, stalks, or roots.  Any middle school science student will tell you that tomatoes are a "fruit" as they bear the seeds of the tomato plant.  But try telling that to the US Supreme Court.
In the 1893 landmark case Nix v. Hedden, the Supreme Court weighed in on the critical issue of whether a tomato is a fruit or vegetable. The Tariff Act of 1883 required a tax to be paid on imported vegetables but not fruit. John Nix, a New York City produce seller, argued that tomatoes were a fruit and were therefore not subject to the tax on vegetables. The Court heard the evidence, including the definition of "fruit" from Webster's Dictionary. Proving that Justice is not only blind but sometimes deaf and dumb, the Supreme Court ruled that a tomato is a vegetable. After all, logic and science don't stand a chance when they get between the government and an opportunity to tax.
Despite this botanical ambiguity, tomatoes are among the most popular plants in the backyard garden.  All they really need is well drained, nutrient rich soil and sun, plenty of sun.  As some varieties get a bit top heavy, you may need to tie the plant to a stake or trellis.  Pruning some of the lower, non flowering branch can allow more energy to be sent to the fruit, making larger and tastier tomatoes.  Pests that may attack your tomatoes include aphids, cutworms and deer.  Occasionally, during a wet season, tomato blight can be a disease problem.  Tomatoes grown in full sun are less susceptible to this fungus disease.  Tomatoes come in a wide variety, from heirloom breeds to reliable hybrids.  You can grow large beefsteaks or sweet cherry tomatoes in red or yellow or even purple.
So now you know how to correctly pronounce tomato and whether it is a fruit or vegetable.  Actually… to be completely honest, tomatoes are not vegetable nor "fruit". Botanically speaking, a fruit is a seed-bearing structure that develops from the ovary of a flowering plant.  Because a tomato, unlike an apple or pear, is a "fleshy fruit produced from a single ovary" it is technically a BERRY!
Let's call the whole thing off…